Hello All,
I'm such a bad blogger! I'm sooo sorry I haven't posted in a long long time. Where do I start? First off the little vacation we had was fun and didn't last long enough.. They never do...really! We came back and went right back to work....kids back to finish summer school. First week went like usual....then the next week hubby got sick again. He has been having these problems with getting sick off and on for a while now. Our doctor has been trying to figure what is causing it to happen all the time. Anyway, he is doing better this...went back to work. He is going to see a specialist next week. I guess they are going to do a scope thing....it worries me a bit. Because they could do this and not find anything...or they could find out he has a disease or something.
I guess it's better knowing then not knowing...right?
It's been hard this month paying bills ...with taking vacation and then him being out for another week. I hope we will be able to catch up soon. Had to borrow money to pay our power bill this month. I hate doing that.
Anyway, while the boys were at school...this is their last week. They will be done till they start back up in the fall. I have been working on some new scrap items. I try and keep my mind off things a bit. Here are some flowers I made. Nothing special...just thought I would share them with you.
There are 10 different colors in this first set. Feel free to colorize them it suit your needs.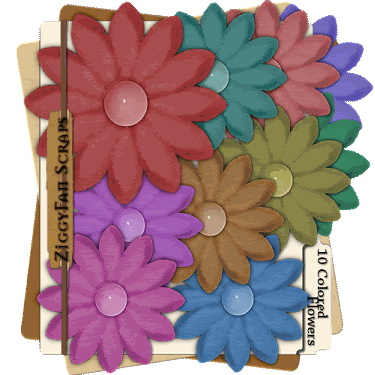 You can download the first set of 10
Here
.
There are only 6 different colors in this next set. Feel free to colorize them as well.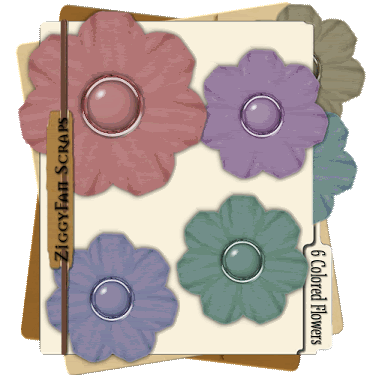 You can download this set of 6 Here.
Hope you enjoy them...will be back later with more goodies.
~hugs Ziggy