Hello, I'm restarting my Ziggy blog train. I thought what better time to start then August.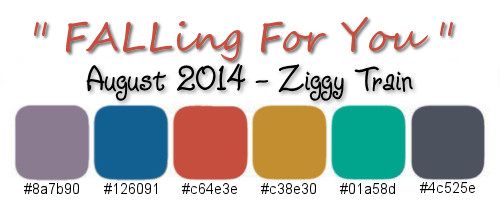 The theme is FALL (and/or Love) We will call it
" FALLing For You "
It will be a FREEBIE kit/CU item(s) and will need to be available for download On your personal or store blog on Feb. 1st MIDNIGHT EST.
The following are the requirements for the kits:
No Less then 10 Papers
At least 25 Elements
CU Items are allowed, of course.
A Minimum of 6 CU elements or overlays or At least 4 posers.
Tagger Kits or Full Size Kits Welcome.
Please Post Size (Tagger or Full Size), PU or CU on the previews.
All Previews are Due on July 28th.If you want to join the train, please check this link:
http://ziggyblogtrain.blogspot.com/
And once you have completed your kit or CU item(s)....you will send your finished preview through the group.
I can't wait to get this Train in motion! Hurry, you don't want to miss it!
Deadline to join the train this month is July 15th.
hugs, Ziggy